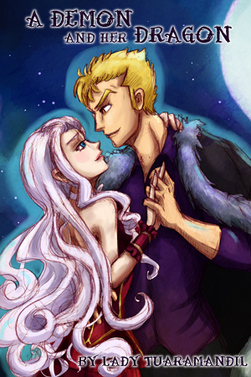 Demon and Her Dragon is an erotic novel by Amberleh. It chronicles the sex adventures of Marijane and Lotus as they attempt to attain eternal nirvana. It was inspired by Amberleh's wet fantasies concerning Fairy Tail.
Plot
TBJOHJ'd
Reception
Demon and Her Dragon was well-received by critics. It has an 83% on UberTomatoes based on 101 reviewers. Slateny Krubeck is a big fan of the novel, stating the sex scenes are "filled with thundering passion."
Ad blocker interference detected!
Wikia is a free-to-use site that makes money from advertising. We have a modified experience for viewers using ad blockers

Wikia is not accessible if you've made further modifications. Remove the custom ad blocker rule(s) and the page will load as expected.