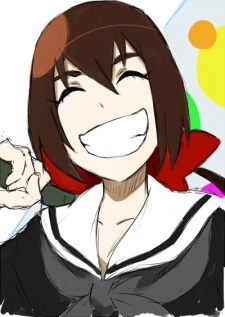 The third member of the infamous David Trio, SSC_Exin is the weapons and demolitions expert, no doubt from his experiences fighting kangaroos and getting freaky with koalas Down Under.
Exin went on a journey to discover himself. And after eons of traveling as a hermit, Exin returned reborn as The Third David, ready to share his experiences and what he has learned to his fellow Uber Elitists...
...while secretly plotting something "special" for them with his accomplices.
Origins
TBJOHJ'd
Skills and Abilities
TBJOHJ'd
Quotes
- "We get to share in your virginal experience..." (to Mango)
- "I'm going to my toilet to ponder metaphysical bullshit."
- "WHERE ARE MY HOT MEAT INJECTIONS?"
- "I'm basically broken and used anyway."
- "People should learn to see themselves as an insignificant speck of dust in the wider, grand scheme of the universe."
- "I want to go out and beat a little kid."
Ad blocker interference detected!
Wikia is a free-to-use site that makes money from advertising. We have a modified experience for viewers using ad blockers

Wikia is not accessible if you've made further modifications. Remove the custom ad blocker rule(s) and the page will load as expected.